High quality properties in Mallorca that you will find with Mallorca Prime Homes
Interested in living on Mallorca and would like to buy a property? Whether you are looking for a finca, villa or an apartment we at Mallorca Prime Homes in Santa Ponsa are your partners for finding high-quality properties on the island as can offer a wide range of elegant and exclusive options, especially in the pictureque south-west of the island. Prospective buyers can expect personal and individual assesment, aswell as hands-on help during the search for their dream homes. We offer a wide range of services that leaves nothing to be desired.
Life on Mallorca – Live where others come on holiday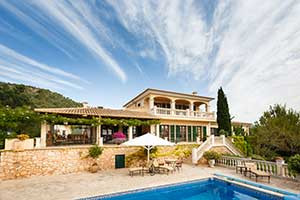 For decades Mallorca has been one of the most popular holiday destinations for Europeans and there is a reason why many people wish to live permanently where others only go on vacation. In the south-west of the island in Santa Ponsa, Costa de la Calma or El Toro you can enjoy the fantastic coastline aswell as the metropolis of Palma due to it´s well-developed infrastructure. If you are a family with children, you do not have to worry about the education of your child because there are various international schools close-by. Here in the south-west you will find traditional properties and exclusive properties with a Metiderranean flair, for example, near the golf course or next to one of the many beautiful beaches.
We actively look for your dream home
In our portfolio you will always find hundreds of attractive properties in the southwest of Mallorca and other regions of our beautiful island. You can choose between an elegant apartment, spacious fincas and villas as well as high-quality detached houses. If you decide to give us the task of finding your dream home we will first check in our extensive portfolio, and if we dont have it, we will make sure to actively search for it.
Assessing you with personalized financing solutions
Thanks to our many years in the real estate sector, we have the best contacts with credit institutions and financial service providers and would be happy to refer you to them in order to get the perfect financial service providers. We would be happy to direct you to them to help you find the perfect financing for your property. With the right financing, your dream of owning a property in Mallorca will soon became a reality.
Other services we provide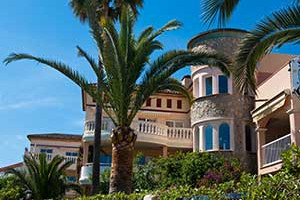 In addition to the services already described, we are always here to offer our assistance after the purchase of your property. If, for example, you need experienced and reliable craftsmen for the refurbishment or renovation of your property, we will put you in contact with the appropriate companies. If required, we can also recommend competant architects and interior designers who will help you to design your new property according to your personal wishes and ideas. This way, a newly purchased property quickly becomes a home that fully meets your expectations.